I am so EXCITED!!! Tonight I am headed home with my favorite roommate ever to attend a football game at the wonderful PATRICIAN ACADEMY! Tonight they are honoring all past Championship football teams so it will be like a mini homecoming! I can't wait ...being from a small town everyone knows everyone and I'm looking forward to catching up and seeing everyone. I guess I should throw in there that the MAIN reason I am going is to see this cute little Trombone player that has a special place in my heart. JAY COWAN is a member of the Marching SAINTS Band! I am so proud of him and can't wait to be there to cheer my baby on! I am also looking forward to letting Amy experience a good ole Private School function. I know she has NEVER witnessed anything like it haha! I am blessed to have a roommate that loves the Butler and the SAINTS as much as me!
Oh When The Saints Go Marching In............I'm hoping for a VICTORY!
Next order of business....the University of ALABAMA!! School is killing me ALREADY! I was up so late last night working on homework and it is only the 2nd week of school. I am determined that my last year will be my best so I'm working really hard to stay on top of things. I have already turned in 1 paper, math homework, started a group project, and have another 2 assignments due on Monday! Oh and not to mention I had my first quiz yesterday and I was a nervous wreck all day. Now I am just waiting to see what I made. I am so excited to see what my future holds that school is just going to fly on by. I'm starting to get some ideas as to what I really may do so looking for a job will start sooner than later. YAY!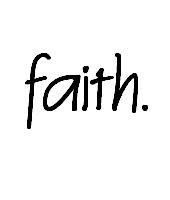 Today Blake should get the Bible I mailed him. I am so HAPPY to have given him something that is in my opinion the "PERFECT" gift. I can't wait to see what he says about it! You see its not just a Bible its a Bible I went through and added personal touches too. I highlighted all of my favorite verses, verses that help me get through hard times, and I also wrote on post-its a breakdown of some of the verses and how I view it. Let's just say it took me forever because there are so many verses that throughout my life I have fallen in love with. However, to me that time is just time devoted to the Lord because I know it is something that is going to glorify HIM! God is doing work in Blake's life and I am so happy to be just a small person helping do the Lords work. It is so exciting to see the changes taking place! Please keep this precious man in your prayers.
8 days till Atlanta with my family to see the TIDE play! ROLL TIDE ROLL
Loving my Blessed Life
Lara Ellen