So my current obsession is this new song I heard the other day called "Happy." When I heard it I knew it was EVERY word of what I have in my heart for the guy in the blog I wrote a few days ago! After my relationship with Clay, I was so scared to fall for someone again. My best
friend
Lou has always told me "Lara Ellen you are the most amazing person and whoever gets you is the luckiest man in the world." Yes I take that statement as the BIGGEST compliment in the world and it all sounds so wonderful but after being hurt its kind of scary laying your heart out there on the line again. Well for years now I have kept my guard up, tried to keep people from coming in, and just knew/still know God has the right person out there. Little did I know there was a man that is completely wrong, perfect, different, amazing, struggling, unique, and a lover of the TIDE that would come along and win my heart again. I have been dealing with how I feel about him for months now .....I knew the minute I laid my eyes on him he was going to be the first guy that I let inside since having my heart broken. He is no where near perfect and I LOVE that about him. I have known for a long time now that God did not want me to be with the worlds view of a "PERFECT" Christian man. Don't get me wrong I KNOW he wants me to be with a Christian man I just think the Lord knows my compassion for people and he laid it on my heart years ago to be with someone who needs a person as
strong willed
and uplifting as myself. I know this sounds crazy to many and I may not be wording it correctly to make any sense but I am at peace and know exactly what the Lord has laid on my heart.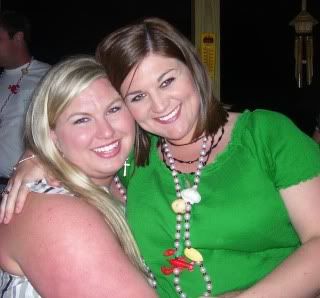 I went through a time in my life where I struggled in my walk with the Lord. I saw the pain, hurt, and emotions that people are going through when they begin to go off course. I knew right when I got my life back on track that it was my job to show people that all of us have a past and NO ONE has the right to judge another individual. With all that being said I don't mind a past a matter of fact I LOVE hearing of people's past. It shows me time and time again how awesome our CREATOR is and how he can take even the worst sinner and change their heart and make them new. That is exciting to me because at one time I was that sinner and he washed me white as snow!
Who knows if anything will ever happen with this guy. I hope it does! I know there is a reason for each and every person being brought into our lives. I know that the way I met him is the most strange situation and that it happened for a reason. I know that the minute he came into my life I was the very person he needed. I still know that I am the person he needs in his life right now as a friend or more. I am going to keep praying about it and I know that whatever the Lord decides to do with "US" is what I will do!
My heart is so "Happy" literally. I know that I know that I know that this is right where I need to be. I know no matter what anyone else thinks of him I am his friend and that is special to me. If that is all we remain I am
ok
with that. He has shown me that I am loved for being a good girl, that I am beautiful, and most important he has shown me that loving the Lord really does SHINE through the crowd.
GOD IS SO GOOD!
"Happy"
I wanna be
next to you
and watch you while you sleep
holding you
lost inside
every breath you breathe
i
dont
wanna live a day without you
i just wanna be the one that makes you happy, happy
i
dont
wanna live a day without you
i just wanna be the one that makes you happy, happy
one minute more
a thousand years
it's all the same to me
cause i'm incomplete
and i need you more
with every breath i breathe
i try to let you know
but my words get tangled up
and every time i find that i'm
outside looking in
can't let this moment go
when you're the only one
that makes me feel the way i feel inside
lately i'm falling for you
lately i'm falling for you
Falling Slowly,
Lara Ellen