It has been a while. Once again I got caught up in the craziness we call Student Housing Lease Up! Life has been the same for the most part. Work, Sleep, Work, Sleep .....oh and a little bit of this man I love Ryan! As you can tell from the title I'm pretty smitten with him. I can only hope that I will be blessed and be called his MRS!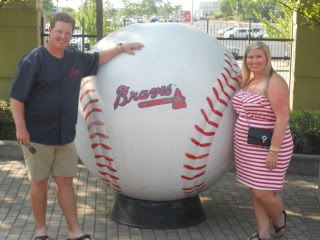 I took a few days off the last weekend in June to go to Atlanta with him for a small get-a-way before things got too crazy at the office. As my luck would have it, I some how got Pink Eye. Ryan being the sweetheart that he is drove me home (my eye was swollen completely shut) and then caught the Greyhound back to Atlanta. After getting back to Atlanta he then had to get his truck and drive back to Tennessee. I have NEVER had anyone do something so kind for me. It is not everyday that someone is willing to go the extra mile for you.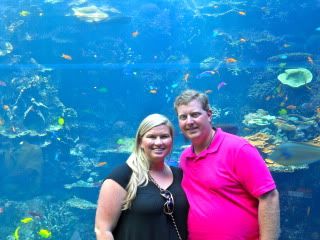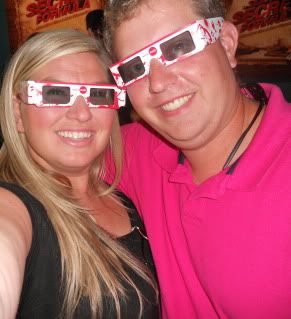 Fast forward 2 weeks he is coming for his last visit for a month. In our worlds the summer months are pretty crazy. I am moving kids into their college apartments and he is coaching kids on the amazing sport of football! Needless to say we were so excited for this last weekend together. On Thursday night before he was to arrive on Friday I started having the chills. I thought surly not. Well sure as the world I went to the Doctor and had Strep Throat. Guess who came to my rescue??? None other than Ryan. He had to go get me food, medicine, and listen to me whine about how miserable I was. Saturday night I was starting to feel a little better. I decided I had to do something to try to repay him for being so good to me. Mrs. Cowan always told me a way to a man's heart is through his stomach and that is the truth with Ryan!! He has the biggest sweet tooth EVER so I knew I had to make a cake for him.
Don't be thinking too crazy....we are talking a Betty Crocker 3 ingredient cake!! I thought surly there was NO WAY to mess that up. Ha are you kidding ....with me cooking, anything is possible. Let me start out by telling you we went to Target to get the items to make the cake. We got home and were missing a bag. I tried calling Target and after no answer 6 times we arrived. They had put back the groceries because they were not told they were paid for. We had to then go round back up all the items that were in the bag. I was so stressed after this I wanted to say the heck with the cake. I kept telling myself he rode the Greyhound for you......make the flippin cake.
I begin mixing the ingredients with no clue that you crack the eggs over a different bowl than directly in the bowl that the mix is in. I have never had a problem doing it before but this time you better believe I did. I cracked one of eggs and it was red. I had to scoop it out ASAP. After that happened and I was ready to mix everything together of course the hand held mixer stops mixing. I attempt to stir it myself but I still knew it was not going to lay out in the pan correctly.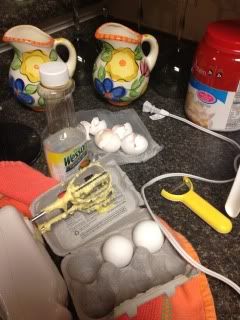 By the end of this I did not care if it was edible or not. I was over it.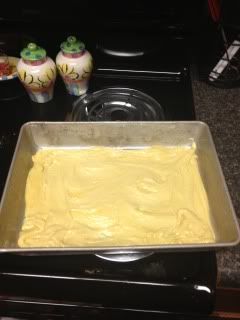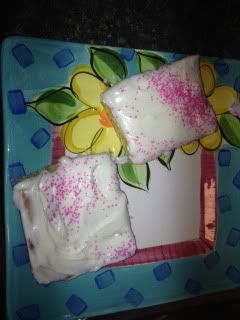 He was a trooper and ate the cake. It was not fluffy, did not rise and it was not my mama's cake. So let's face it I have a long way to go.
Sunday I decided I would try again on a dish I knew I could handle. Sour Cream Chicken Casserole ...yet another 3 ingredient meal but sooooooo GOOD!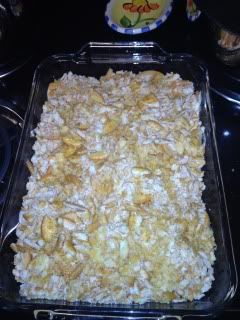 This meal went perfect and Ryan loved it.....or so he said he did!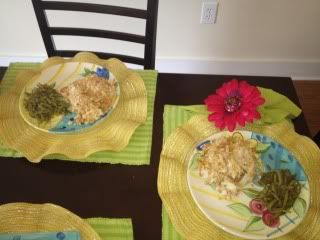 I'm on my way to becoming a MRS. (no time soon). I guess for some people it is just going to take longer than others. Good thing he does not mind eating out!