All moved in with my Byrd we still have a few things we are trying to finish up, other than that our little humble abode is GREAT! I miss Nashville every single day and the wonderful life I had there. Tuscaloosa is amazing as always and FOOTBALL season is almost here YAY! I'm super excited that some of the friends I made in Nashville are coming to some games. It is always nice to stay in touch with new friends!
I am so excited about the adventures that will take place this year in my life. If all goes well this is my last year of college...thank goodness its only taken me forever. I guess after that I will find a job and start a new life for myself. There is a boy who has my heart which is also VERY exciting! I guess as time goes on we will see just where it leads. I feel great about it so thats always nice! I'm so HAPPY and I LOVE IT!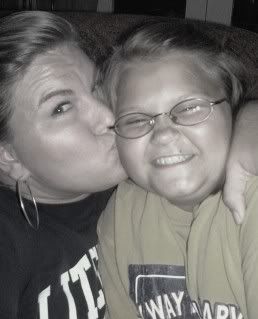 I recently went home for a few days it was nice. I always love getting to see my family, best friend, friends, and the Cowan's!! Missy and I had a girls night it was so much fun. These are the moments I cherish the most. She has grown up so much from the baby who I once used to hold in my arms. She will be a pee wee cheerleader this year and I cant wait to go home and see her. That is what I heard all about so I know she is excited! I saw about 5 minutes of Jay Cowan because as always he is outside doing something or gone somewhere at all times. He is in the band at Patrician, his musical talents are angelic! I love to her both of my babies sing they are precious! Mrs. Cowan always puts a smile on my face and lifts me up when I see her. I was blessed with the most amazing second family EVER!
Lindsey's BIG DAY is coming up. It is hard to believe my best friend is about to be a wife and here I am still single! Haha! I am so happy for her and am thrilled to be able to be by her side for all of this! Matt is wonderful to her and that is all I ever could hope for. I'm ready for my day whevever the good Lord decides its time I'm waiting!
This weekend Paige, Abby, Amy, and I are having a girls reunion! Its going to be a blast. We are blessed to be able to have such an amazing friendship no matter where we are in our lives. This weekend is sure to bring up some great conversation!
Happy Happy Happy....that's me!!