I think back to how many times I said "I'm not getting married until I'm 27," "There are no good men out there," and then came "What is wrong with me Lord?" It is so funny to see how times change, we change, and the Lord knows what he is doing the entire time.
I have 4 best friends from college. All of us have been single until this past year. We would always watch girls around us at Alabama have more boyfriends than they did friends. They did not have the relationship with Christ that we had, the morals that we had, nor the desire that we had to find the "ONE" the Lord had for us. We would get together and talk about what we were doing wrong better yet try to figure out what was wrong with us. We knew we were living the right way and doing things the way we should but we could not figure out why in the world the good girls seemed to not have any luck!!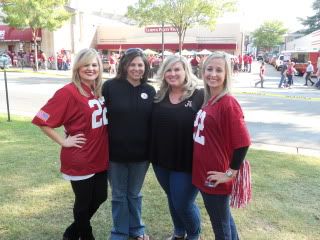 I always joked that I jinxed myself by saying "I'm not getting married until I'm 27" because here we are a few months from my 27th birthday. All jokes aside I was really starting to doubt God and his ability to bring me someone who was a man of Christ, treated a lady as she deserved, and most importantly someone who I could see building a life with. I allowed myself to go on dates with guys who were NONE of the things I ever wanted or needed. I would tell myself they were great sometimes I believe because I wanted to know that nothing was wrong with me. After many nights of still feeling empty I pretty much gave up.
What do you know.......
Right in the middle of no where God brought me the man of my dreams.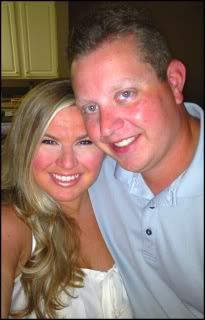 When women say "man of my dreams" many times I think they are talking about something completely different than I am talking about. My definition of "Man of my dreams" is someone who lives their life for Christ, strives to be the best person they can possibly be, loves me for the person I am not what I look like, someone willing to do whatever it takes to make it work for the rest of our lives because of the commitment we make to one another, someone who thinks I am beautiful sick as a dog with no makeup on, someone who wants to talk to me face to face more than he wants to "text" me, and the man of my dreams would move mountains just to make me smile.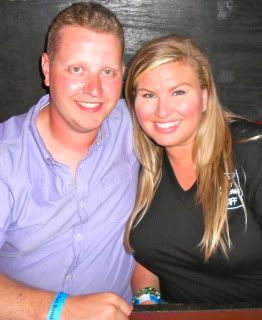 I don't need a magazine cover boy, millionaire, smooth talker, gift giving, don't listen to what I say man. Those things don't matter. Our generation has gotten it ALL WRONG and there is a reason that relationships are not successful in our day and time. So many people do not value a commitment in any area of their life.
I am so thankful that even when I doubt God he is FAITHFUL. He knew from the time I was in my mother's womb that at 26 years old he would shock me and present to me on a silver platter a man. He knew that during a season of my life I would be doubting him. HE also knew that he would give me a sign to show me once again how strong HIS love for me is. Not only would he present me with a man but a man who serves HIM, one who would love me with his whole heart, and a man that would meet every qualification that I wrote on a note when I was 12 years old in CODE RED youth group. A note that has been updated many times but has remained in my wallet for 14 years now. "Ask and you shall receive" in God's PERFECT timing!
I sit here today knowing that the Lord created a man that I will spend the rest of my life with. I look forward to getting engaged, planning for a wedding with all best friends, and then honoring the Lord with a marriage that only he could have known about from the very beginning! Then I look forward to celebrating all over again with my 3 best friends who will one day meet the very man God created for them!
Thank you God for NEVER giving up on your children even when we doubt you.