So tonight I watched the CMA's and yeah I almost cried. Not because the show was emotional but because I miss Nashville so much. The show was amazing, I loved every single minute of it!!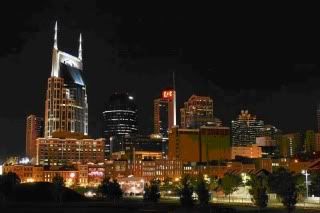 I'm super excited about my weekend festivities. Tomorrow I'm going to hang out with Blake after class. Then I'm heading to Huntsville to see one of my other families the Patterson's! We are going to eat Rosie's and pick cotton!! I'm fired up Ive never picked cotton before. On Friday Paige and I are heading up to the Nashville! YAY!!! My home away from home. I miss my hair but I really miss Nashville. I hope I can find a job there.....say a prayer! Then we are going to make Paige and Abby apply in Nashville as well...how stinkin fun would that be. Of course we would love the Byrd to join but you never know from day to day with that teaching.
So Saturday we are going to play in Nashville. Hang out with my boss from this summer Leslie. Then I get my massage FINALLY! I'm so excited I can't wait. Then maybe on Sunday we can find tickets to the Titans vs. Bills game to see my VY! If that does not happen then it will be ok...but I do LOVE my TITANS!!
So one more thing to get excited about....Amy, Paige, and I are all going to the Jamey Johnson - Randy Houser concert. Paige and I have been looking forward to this for a couple of months now..its going to be so fun! Then I talk to Blake and he says they got tickets...after I already asked that terd to go. Well if they got their tickets tonight like we did...I'm real nervous that we will be sitting in the same dang section. That should get interesting! Haha
Ok I'm going to sleep now...I'm way tired!