I LOVE my Church! Anyone that I call a close friend knows this fact about me. Church of the Highlands changed my life and the way that I view Church. I don't know how I will ever make it if I ever have to move away from one of its many locations. The most recent series is called "SOUL THERAPY". I HIGHLY encourage anyone who reads this to please go and listen to this series.
http://www.churchofthehighlands.com/
The sermon Sunday was about Insecurity. I am like everyone in the world who has insecurities. I try my hardest to hide them, shove them under the rug, but as all of us know we must eventually face them. I struggle with my appearance, hurtful words that have been said to me, and the desire to be perfect. I look at that list an think those are such minor issues in the grand scheme of things. However, at the end of the day they have scarred me and the hurt is still there.
In the message we learned that two things really keep our insecurities in our thoughts. We let the culture define us as well as our past. Pastor Chris said from teachings in the Bible we must first learn to see God correctly. We have to learn that no matter what we have been through, how bad we have messed up, God still LOVES us no matter what. Psalm 59:10 says "My God is changeless in his love for me." Once we believe this TRUTH we will then be ready for the next step. We must see ourself the way God sees us. This is an area that I know in my heart but battle in my mind each and every day. I let both the past and culture let me believe otherwise. The third point was we need to surround ourselves with people who see us the way God sees us. When we are around negative people who only want to bring us down and beat us up we will never be able to get out of the dark, hopeless, pit of insecurity.
For several weeks now I have been trying so hard to let my insecurities go. I am so sick of them taking over my life in so many areas. Many people have no clue that I even struggle with insecurities because I hide them so well. I am just sick of hiding them, I want them GONE. The past is the past and I am ready for it to STAY THERE. I want a fresh start and to see myself the way God sees me!! I prayed that prayer and will continue to each and everyday.
This message touched my heart so much. I know that someone else in this world needs to hear this. Hope that person is reading this!!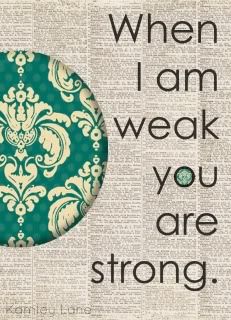 On a lighter note my ALABAMA CRIMSON TIDE is yet again the #1 Recruiting Class in the Nation!! ROLL TIDE!! There were many years in my life where recruiting consumed it. I loved the excitement of seeing young men realize their hard work finally paid off and their dreams were coming true! This day still brings a level of excitement to my life even though I no longer have a part in it. So proud of every young man today that made the BEST decision by choosing ALABAMA!!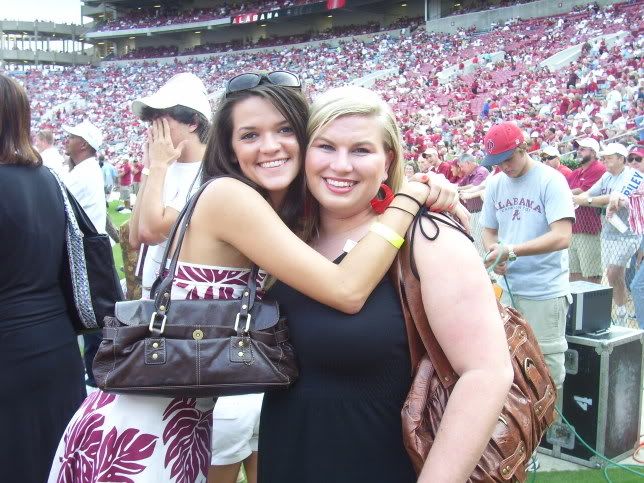 My favorite recruiting buddy LT!!
Last but most certainly not least. I have mentioned my precious friend Landi before on here. She is pretty new to the blogging world however, she is REALLY GOOD at it! Much better than I will ever be. She is a soon to be interior designer and has such wonderful ideas. She is so smart and talented. I hope you will check out her blog and start following her!!
http://www.landilausen.org/
How could you not want to read what this lady has to say? Love her!